Guesthouse Hospitality - Murman Dumbadze
Guesthouse Hospitality is one of the best guesthouses near the watchpoint of Batumi Raptor Count. The location is superb, you have a view over the valley where most migration takes part. Great family, nice rooms and the most delicious food you can find in the area. To book, contact them through their facebook page. To get there from Batumi, you can take a taxi from Batumi and ask to go to the school of Sakalvasho (Skola Sakalvasho). The road doesn't really have a name. It's about half an hour drive. More questions? Contact them on their facebook page.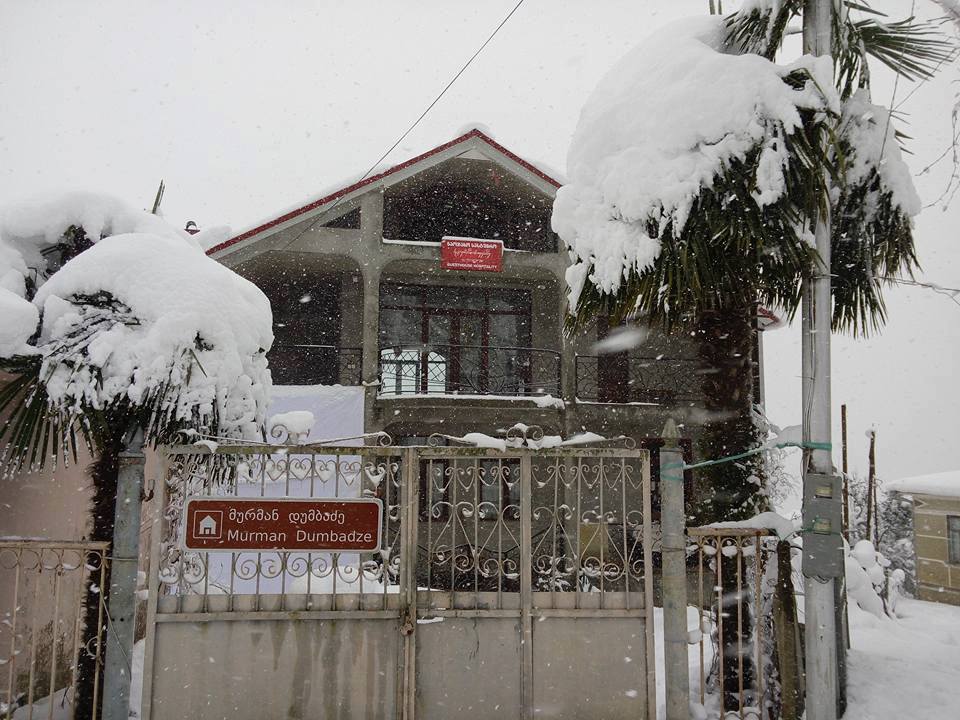 The guesthouse during winter time. The guesthouse is located at the school of Sakhalvasho. From there it's only a short, but steep walk (15 minutes) to the raptor migration watchpoint. I have been to many guesthouses during my visits to Batumi, but this one is my favorite. I can recommend it to anyone!